Thoughtful cosmeceuticals
Silicon Free・Paraben Free・Phthalate Free
We don't pride our products on highlighting the benefit of one star ingredient. It's the synergistic effect of our entire proprietary formulation that steals the show. Our proprietary hemp-infused Vitamin-E blend acts as the "horsepower" for our entire formula - assisting in increased efficacy, and faster absorption. It's also packed with natural antioxidants for soothing inflammation, and improving skin tone and texture.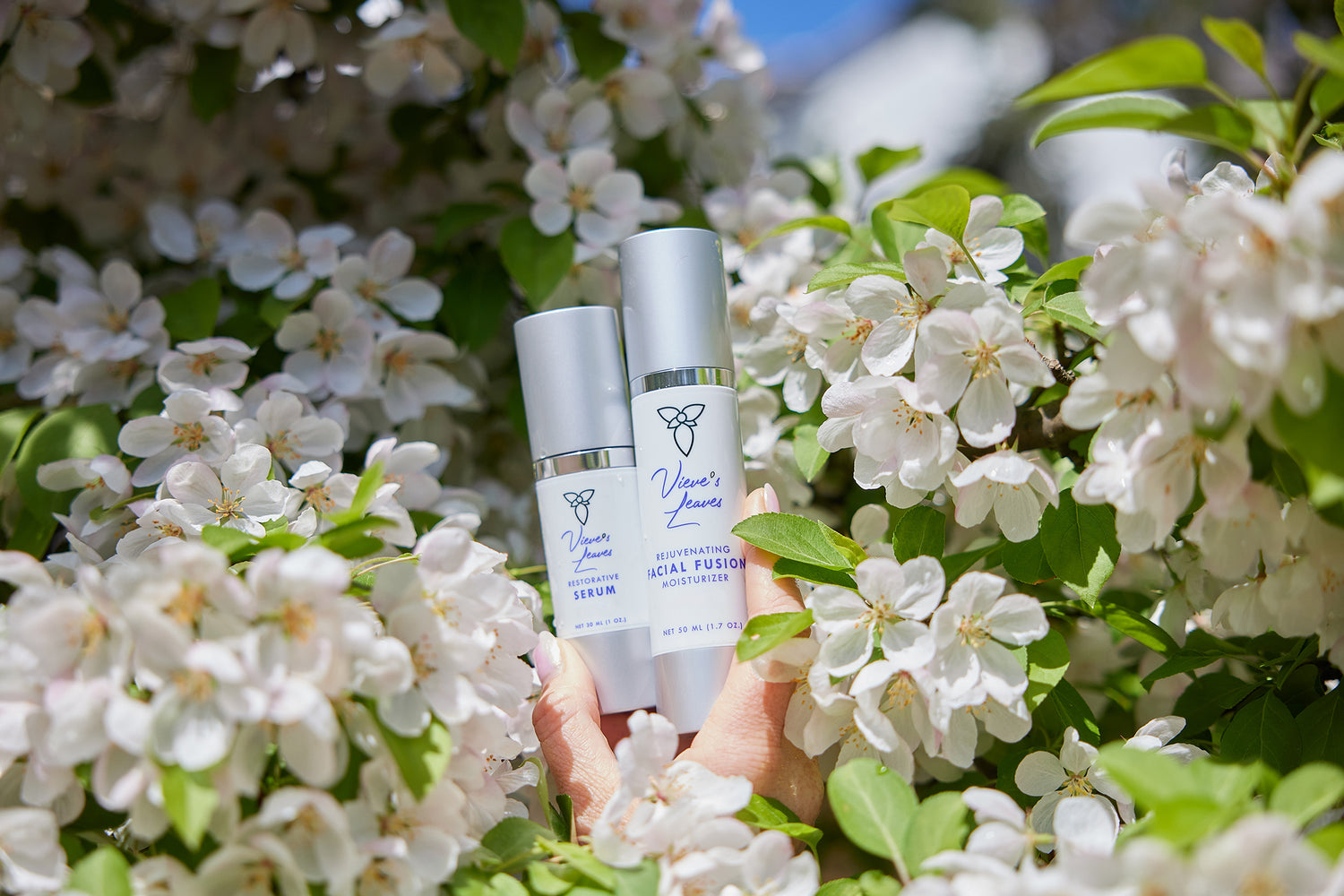 Rare Uttwiler Spätlauber Apples: Harnessing the power of Fruit Stem Cell Technology, these organic apples from Switzerland protect our skin stem cells, boosting firmness, elasticity, and cell rejuvenation for a youthful appearance.

Organic Aloe, Ginkgo Biloba, Ginseng Root & Gotu Kola: These ingredients work in harmony to hydrate your skin, stimulate collagen production, and diminish fine lines, wrinkles, and hyperpigmentation. Experience improved elasticity and a radiant complexion.

The secret to age-defying skincare with our natural and effective ingredients.
Buy Now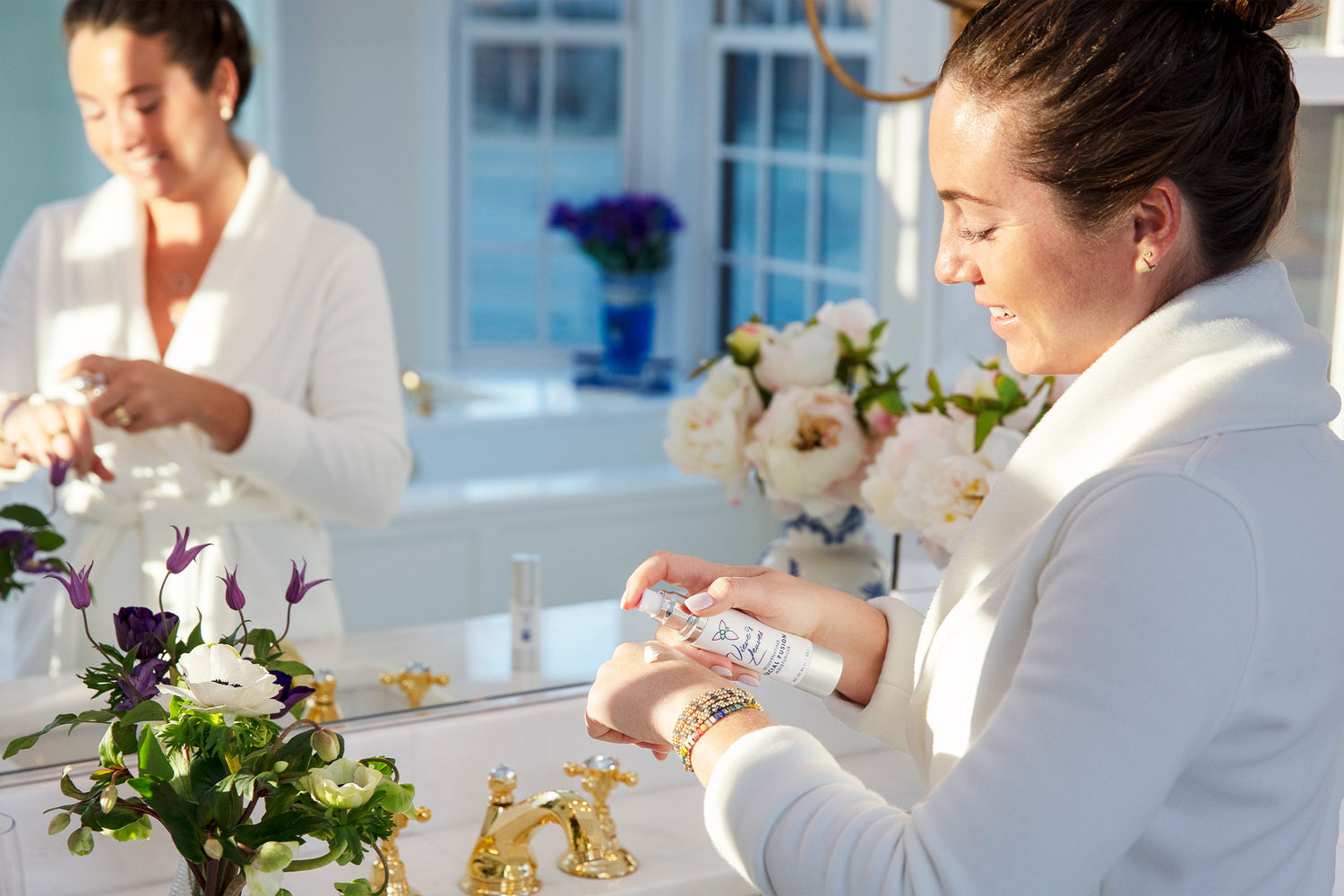 "Vieve's Leaves has changed my life. My skin is always so dry and inflamed. Since I've switched over to their product, my skin has calmed down and is moisturized all throughout the day. I'm so happy I've implemented Vieve's Leaves into my daily routine. Thank you!"
- Shannon
should i use both the rejuvenating moisturizer and the restorative serum together for the best results?

We formulated the Rejuvenating Facial Fusion Moisturizer and the Restorative Serum for use together, but they can be purchased and used separately depending on your beauty routine. We recommend using the Restorative Serum first as a deep penetrating, hydration solution in most cases. Then, apply the Rejuvenating Facial Fusion Moisturizer to lock in moisture and help activate collagen production and reduce swelling—an easy and effective routine for the morning and evening.
how long before i start to see results?

With consistent use, most of our clients and customers see a noticeable difference in redness, dryness, or controlling oils within just a few days. We recommend using the Restorative Duo during your morning and evening beauty routines for the best results. In addition, your skin will start to look and feel more hydrated with each use.
do your products have a strong scent?

Our Restorative Serum and Rejuvenating Facial Fusion Moisturizer have a faint, pleasant scent. Our Rejuvenating Facial Fusion Moisturizer contains essential oils of lemon and gardenia formulated for maximum absorption. They're gentle on the skin and will not overpower any perfumes or fragrances.